Bud Man has finally come out with our debut product and it was worth the wait!
Bud Man's Edible Nuggz is a delicious chocolate treat that looks like a jar of weed!
As per Bud Man premium standards, these chocolate edible are made with the absolute finest THC oil to ensure they taste great and provides the maximum enjoyable high affect.
Fun, tasty, and potent!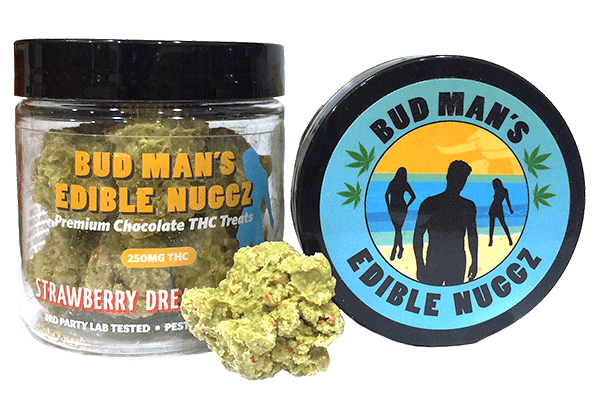 Strawberry Dream (SATIVA)
Looking for a fun day time treat to help medicate but not put you to bed? This delicious strawberry flavored chocolate tastes like a gourmet chocolate covered strawberry!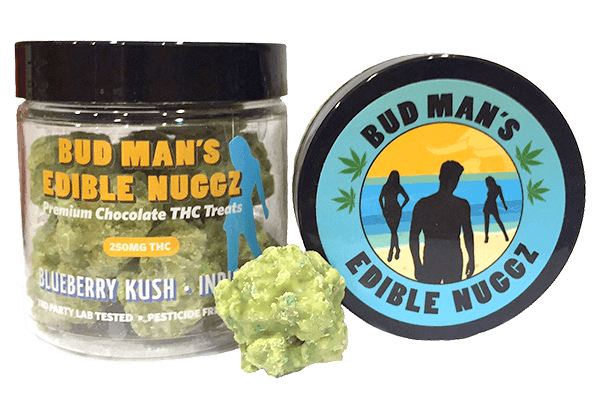 Blueberry Kush (INDICA)
if you love the taste of chocolate covered blueberries, then this is the one for you! Ideal for a night time snack and its hard to eat one and not want to eat the whole jar!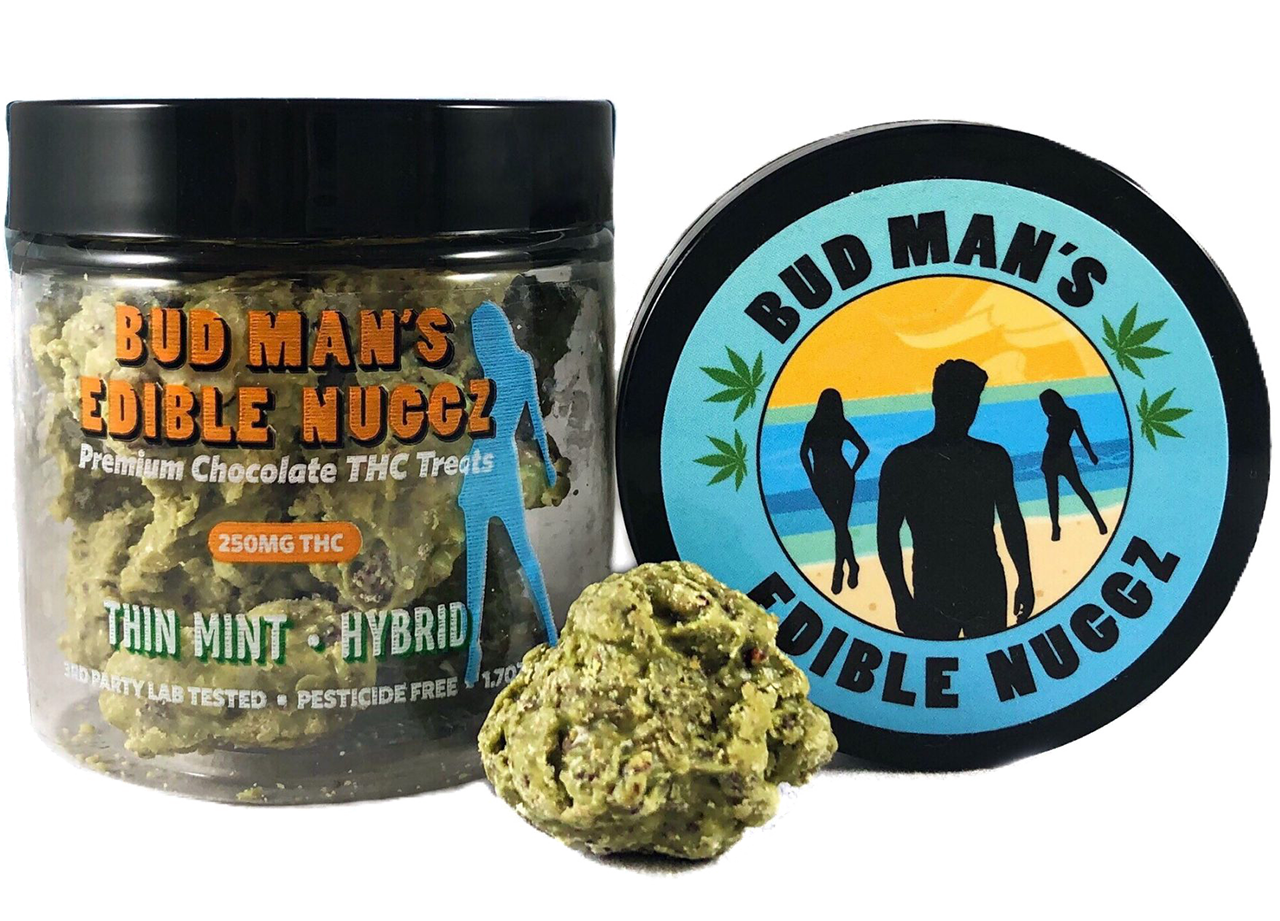 Thin Mint (HYBRID)
This mint chocolate tastes amazing and can be eaten during day or night while providing a nice even body and head high affect. Best tasting mint chocolate on the market anywhere!